Yes, They Think We Are Great!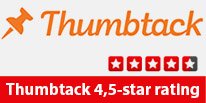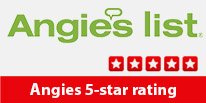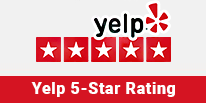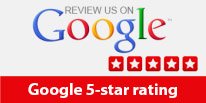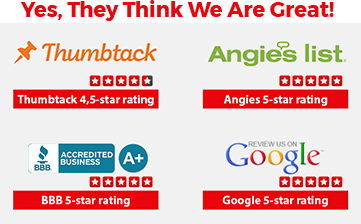 LG Appliance Repair New Jersey
Welcome to Elite Sub-Zero Appliance Repair, your trusted and authorized LG appliance repair service in New Jersey. Our team of skilled technicians is here to provide you with top-notch LG appliance repair solutions. Whether you're dealing with a faulty LG stove, dishwasher, washer, refrigerator, dryer, or range, we have the expertise to get your appliances up and running again.
Why Choose Elite Sub-Zero Appliance Repair?
When it comes to LG appliance repair in New Jersey, we are the pros you can rely on. Here's why our customers choose us:
Experienced Technicians: Our technicians are highly trained and experienced in repairing LG appliances. They stay up-to-date with the latest industry advancements to ensure efficient and effective repairs.
Authorized Repair Service: We are an authorized LG appliance repair service, which means we have access to genuine LG parts and follow the manufacturer's recommended repair procedures. You can trust us to provide reliable and long-lasting repairs.
Convenient Service: We understand the importance of a properly functioning appliance in your daily life. That's why we offer prompt and convenient repair services. Simply give us a call or contact us through our website, and we'll schedule a service appointment at a time that works best for you.
Wide Range of Repairs: Our expertise extends to all LG appliances, including stoves, dishwashers, washers, refrigerators, dryers, and ranges. No matter the issue, we have the knowledge and skills to diagnose and repair it.
Quality Solutions: We pride ourselves on delivering high-quality repair solutions. Our technicians use advanced diagnostic tools and techniques to identify the root cause of the problem and provide effective solutions. We aim to exceed your expectations with every repair.
Common LG Appliance Problems We Fix
LG appliances are known for their reliability, but like any other appliance, they can encounter issues over time. Here are some common problems we frequently address:
1. LG Stove/Range Issues
• Uneven heating: If your LG stove or range is not heating evenly, it can disrupt your cooking experience. Our technicians can diagnose the cause, which may be a faulty heating element or temperature sensor, and replace it if necessary.
• Gas burner problems: A malfunctioning gas burner can make cooking a frustrating experience. We can repair issues such as weak flame, burner not lighting, or inconsistent flame. Our technicians will ensure proper gas flow and ignition for a fully functional LG stove.
2. LG Dishwasher Problems
• Water leakage: A leaking dishwasher can cause damage to your kitchen floor and cabinets. Our experts will inspect the gaskets, seals, and hoses to identify the source of the leak and provide the necessary repairs.
• Poor cleaning performance: If your LG dishwasher is not cleaning dishes effectively, it may indicate a clogged spray arm, a malfunctioning pump, or a worn-out filter. We will clean or replace the necessary components to restore your dishwasher's cleaning power.
3. LG Washer and Dryer Troubles
• Noisy operation: Unusual noises coming from your LG washer or dryer can be a sign of a faulty motor, drum bearing, or worn-out belts. Our technicians will diagnose the issue and replace the damaged parts to eliminate the noise.
• Failure to start: If your LG washer or dryer refuses to start, it could be due to a defective control board, door switch, or thermal fuse. We will accurately identify the faulty component and provide the necessary repairs to restore functionality.
Contact Elite Sub-Zero Appliance Repair Today!
Don't let a malfunctioning LG appliance disrupt your daily routine. Trust the experts at Elite Sub-Zero Appliance Repair to deliver reliable LG appliance repair service in New Jersey. Our technicians are just a phone call away. Contact us now to schedule a repair appointment and get your LG appliances back in top shape!