Yes, They Think We Are Great!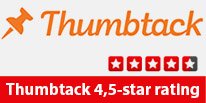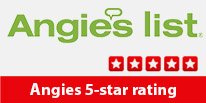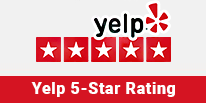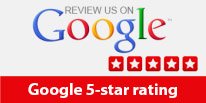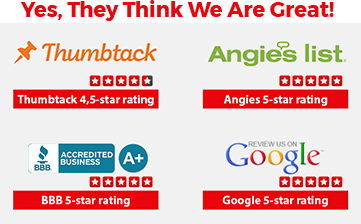 Kitchen Aid Appliance Repair New Jersey
Welcome to Elite Sub-Zero Appliance Repair, your trusted source for Kitchen Aid appliance repair services in New Jersey. When it comes to keeping your Kitchen Aid appliances running smoothly, our team of skilled technicians is here to help. With years of experience and expertise, we are dedicated to providing top-notch repair services for all your Kitchen Aid appliances. Whether it's a stove, dishwasher, washer, refrigerator, dryer, or range, we've got you covered!
Why Choose Our Kitchen Aid Appliance Repair Service?
At Elite Sub-Zero Appliance Repair, we take pride in delivering exceptional service to our valued customers. When you choose us for your Kitchen Aid appliance repair needs, you can expect:
Authorized Repair Service: As an authorized service provider, we have access to genuine Kitchen Aid parts and follow the manufacturer's guidelines for repair, ensuring reliable and long-lasting solutions.
Skilled Technicians: Our team consists of highly trained and certified technicians who are well-versed in the intricacies of Kitchen Aid appliances. They have the expertise to diagnose and resolve a wide range of problems efficiently.
Prompt and Reliable Service: We understand the inconvenience a malfunctioning appliance can cause. That's why we strive to provide timely service, ensuring minimal disruption to your daily routine.
Comprehensive Repairs: From simple fixes to complex issues, we handle all types of Kitchen Aid appliance repairs. Whether it's a faulty burner on your stove or a leaking dishwasher, we have the skills to tackle it.
Convenient Scheduling: We offer flexible appointment options to suit your schedule. Simply give us a call or contact us through our website, and we'll work with you to find the most convenient time for your repair.
The Most Common Kitchen Aid Appliance Problems
Kitchen Aid appliances are known for their durability, but like any other appliances, they can encounter problems over time. Here are some of the most common issues our customers face:
1. Kitchen Aid Stove Problems
Problem: Burners not heating up properly
Causes:
Malfunctioning burner element
Defective control switch
Solution: Our skilled technicians will diagnose the problem and replace the faulty parts to ensure your burners heat up efficiently.
2. Kitchen Aid Dishwasher Problems
Problem: Leaking dishwasher
Causes:
Worn-out door gasket
Loose or damaged hose connections
Solution: We will inspect your dishwasher, identify the source of the leak, and replace any faulty components, such as the gasket or hoses, to prevent further leakage.
3. Kitchen Aid Washer Problems
Problem: Washer not spinning or agitating
Causes:
Broken drive belt
Defective lid switch
Solution: Our experts will troubleshoot the issue, replace the faulty parts, and ensure your washer functions properly, allowing you to enjoy clean clothes again.
4. Kitchen Aid Refrigerator Problems
Problem: Refrigerator not cooling
Causes:
Dirty condenser coils
Faulty compressor
Solution: We'll clean the condenser coils and inspect the compressor. If necessary, we'll repair or replace the faulty components to restore proper cooling to your refrigerator.
5. Kitchen Aid Dryer Problems
Problem: Dryer not heating
Causes:
Broken heating element
Malfunctioning thermal fuse
Solution: Our experienced technicians will examine your dryer, replace the defective parts, and ensure your dryer produces the heat needed to dry your clothes effectively.
6. Kitchen Aid Range Problems
Problem: Uneven heat distribution in the oven
Causes:
Malfunctioning oven igniter
Defective temperature sensor
Solution: We'll inspect your range, identify the cause of the uneven heat distribution, and replace any faulty components to restore proper oven functionality.
These are just a few examples of the problems we can resolve with our Kitchen Aid appliance repair service. Our technicians are trained to handle various issues and will provide a tailored solution to meet your specific needs.
Don't let a malfunctioning Kitchen Aid appliance disrupt your daily routine. Contact Elite Sub-Zero Appliance Repair today for the best Kitchen Aid appliance repair service in New Jersey. Our skilled technicians are ready to assist you and get your appliances back in working order!