Yes, They Think We Are Great!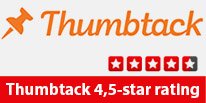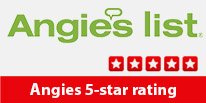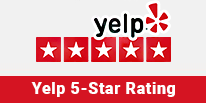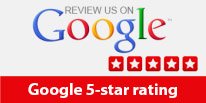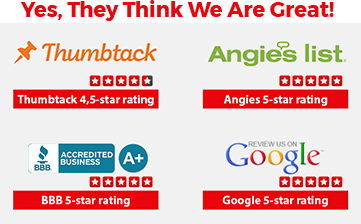 Thermador Appliance Repair New Jersey
Welcome to Elite Sub-Zero Appliance Repair, your trusted source for professional Thermador appliance repair in New Jersey. With our team of skilled technicians and years of experience, we are dedicated to providing top-notch repair services for all your Thermador appliances. Whether you need Thermador stove repair, dishwasher repair, washer repair, refrigerator repair, dryer repair, or range repair, we have got you covered.
Why Choose Elite Sub-Zero Appliance Repair?
Expert Technicians: Our technicians are highly trained and certified to handle Thermador appliance repairs with precision and expertise. They have in-depth knowledge of Thermador appliances and are equipped with the latest tools and techniques to diagnose and fix any issues.
Authorized Repair Service: As an authorized repair service provider, we have access to genuine Thermador parts, ensuring that your appliances receive the best quality replacements, if needed.
Convenient Service: We understand the importance of a functional appliance in your daily life. That's why we offer flexible scheduling options to suit your convenience. Just give us a call or contact us through our website, and we'll promptly respond to your service request.
Prompt and Reliable: We value your time, and our team strives to provide prompt and reliable repair services. We arrive on time, assess the problem efficiently, and work diligently to restore your Thermador appliance to its optimal working condition.
Common Problems with Thermador Appliances
1. Thermador Stove/Range Issues:
Are you experiencing problems with your Thermador stove or range? Common issues include:
Inconsistent heating or temperature fluctuations
Faulty burners or igniters
Oven not reaching the desired temperature
Malfunctioning control panel or knobs
Our skilled technicians can diagnose and repair these issues, ensuring that your Thermador stove or range functions flawlessly, providing you with precise cooking results every time.
2. Thermador Dishwasher Problems:
If your Thermador dishwasher is giving you trouble, we can help. Common problems include:
Inadequate cleaning or rinsing
Water leakage or pooling
Noisy operation or strange odors
Failure to start or complete a cycle
Our technicians have the expertise to troubleshoot and fix these problems, so you can enjoy spotless and hassle-free dishwashing with your Thermador dishwasher.
3. Thermador Washer, Dryer, and Refrigerator Issues:
When it comes to Thermador washers, dryers, and refrigerators, our team has the knowledge to address various common issues, such as:
Washer not spinning or draining properly
Dryer not heating or tumbling
Refrigerator not cooling effectively
Excessive frost or ice buildup
We understand the inconvenience these problems can cause, and our technicians are skilled in diagnosing and resolving them promptly, so you can rely on your Thermador appliances for optimal performance.
At Elite Sub-Zero Appliance Repair, we take pride in delivering the best Thermador appliance repair service in New Jersey. Our focus on exceptional customer service, technical expertise, and genuine Thermador parts sets us apart. Don't let a malfunctioning Thermador appliance disrupt your daily routine. Contact us today to schedule a repair appointment with our trusted technicians!