Yes, They Think We Are Great!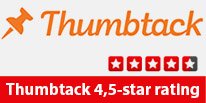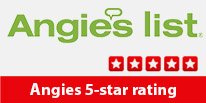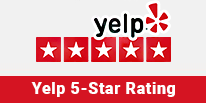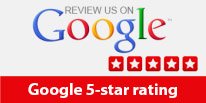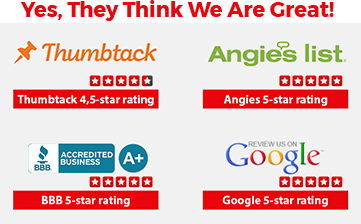 Miele Appliance Repair New Jersey
If you're facing issues with your Miele appliances in New Jersey, you need a reliable and efficient repair service to get them back in top shape. Look no further than Elite Sub-Zero Appliance Repair, your go-to experts for all things Miele appliance repair.
Why Choose Elite Sub-Zero Appliance Repair?
Authorized Repair Service: As an authorized Miele appliance repair service, we have the expertise and knowledge to handle any problem that comes our way. Our technicians undergo rigorous training and stay updated with the latest repair techniques.
Experienced Professionals: Our team of skilled technicians has years of experience working with Miele appliances. They are well-versed in the intricacies of Miele stoves, dishwashers, washers, refrigerators, dryers, and ranges.
Prompt and Reliable: We understand the importance of timely repairs. When you contact Elite Sub-Zero Appliance Repair, you can rest assured that we will respond quickly and efficiently. We value your time and strive to complete repairs in the shortest possible time frame.
Comprehensive Services: Our range of Miele appliance repair services covers a wide array of common issues. Whether it's a malfunctioning stove, a dishwasher that won't start, a washer with drainage problems, a refrigerator not cooling properly, a dryer that won't heat, or a range with temperature inconsistencies, we have you covered.
Convenient Service: We understand the inconvenience caused by a faulty appliance. That's why we offer flexible scheduling options to accommodate your busy lifestyle. Simply give us a call or contact us online, and we'll work out a time that suits you best.
The Most Common Miele Appliance Problems
Miele appliances are known for their exceptional quality, but even the best appliances can encounter issues over time. Here are some of the most common problems you might face with your Miele appliances:
1. Stove Temperature Inconsistencies
One common issue with Miele stoves is temperature inconsistencies. Your stove might not heat up properly, or the temperature might fluctuate unpredictably. This can make cooking a frustrating experience. Our skilled technicians can diagnose the problem and provide an effective solution to get your stove working perfectly again.
2. Dishwasher Performance Issues
If your Miele dishwasher isn't cleaning dishes as thoroughly as it used to or is leaving spots and residue, it's time to call in the experts. Our technicians have extensive experience in Miele dishwasher repair and can address issues such as poor cleaning, leaks, strange noises, and faulty controls.
3. Washer and Dryer Malfunctions
A malfunctioning Miele washer or dryer can disrupt your laundry routine. Whether it's a washer that won't drain, a dryer that doesn't produce heat, or excessive vibrations and noise during operation, our technicians have the knowledge and expertise to diagnose and repair the problem promptly.
4. Refrigerator Cooling Problems
A refrigerator that fails to cool properly can lead to spoiled food and inconvenience. Our Miele refrigerator repair service can tackle issues such as inadequate cooling, excessive frost buildup, leaks, and unusual noises. We'll get your refrigerator running optimally, ensuring your food stays fresh for longer.
Range Functionality Issues
If your Miele range is experiencing functionality issues, such as unresponsive controls, uneven heat distribution, or burner problems, our technicians can help. We'll identify the underlying cause and provide the necessary repairs, ensuring your range performs flawlessly once again.
At Elite Sub-Zero Appliance Repair, we take pride in our ability to deliver exceptional Miele appliance repair services. With our skilled technicians, comprehensive expertise, and commitment to customer satisfaction, we are your trusted partners for all your Miele appliance repair needs in New Jersey. Contact us today to schedule an appointment and experience the best in the business!