Yes, They Think We Are Great!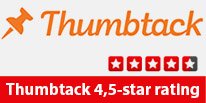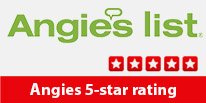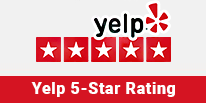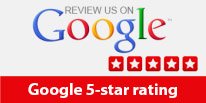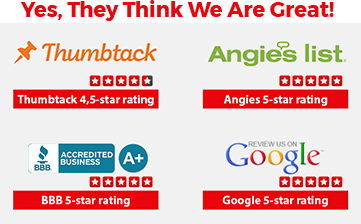 Sears Appliance Repair New Jersey
Welcome to Elite Sub-Zero Appliance Repair, your trusted authorized repair service for Sears appliances in New Jersey. We understand the importance of having fully functional appliances in your home, and our team of skilled technicians is here to provide prompt and professional Sears appliance repair solutions. Whether you're dealing with a malfunctioning stove, dishwasher, washer, refrigerator, dryer, or range, we've got you covered!
Why Choose Elite Sub-Zero Appliance Repair?
When it comes to Sears appliance repair in New Jersey, we pride ourselves on delivering exceptional service. Here's why we are the preferred choice for many homeowners:
Experienced Professionals: Our team consists of highly trained technicians with extensive experience in repairing Sears appliances. They have the knowledge and skills to diagnose and fix a wide range of issues efficiently.
Prompt Response: We understand that appliance breakdowns can disrupt your daily routine. That's why we strive to provide same-day service whenever possible. Simply give us a call, and we'll dispatch a technician to your doorstep at the earliest convenience.
Comprehensive Repairs: Our Sears appliance repair pros have the expertise to handle various appliance problems. From faulty heating elements and leaky hoses to electrical malfunctions and control panel issues, we can address them all with precision.
Quality Parts: We only use genuine Sears replacement parts to ensure the longevity and performance of your repaired appliances. These parts are specifically designed for your model, guaranteeing a perfect fit and optimal functioning.
Convenient Service: Our goal is to make the repair process as convenient as possible for you. With our Sears appliance service near you, you won't have to worry about transporting your heavy appliances. We come to you, saving you time and effort.
Customer Satisfaction: We value your satisfaction above all else. Our technicians are dedicated to providing top-notch service and will go the extra mile to ensure your appliances are working flawlessly before leaving your premises.
Common Problems with Sears Appliances
Sears appliances are known for their reliability, but like any other brand, they can encounter issues over time. Here are some common problems you might face:
Sears Stove: If your Sears stove isn't heating evenly or the burners are malfunctioning, it can disrupt your cooking routine. Our technicians can diagnose the cause, whether it's a faulty heating element, igniter, or control panel, and provide the necessary repairs.
Sears Dishwasher: Is your Sears dishwasher leaving dishes dirty or not draining properly? Our experts can troubleshoot and fix issues such as clogged spray arms, faulty pumps, or malfunctioning sensors, ensuring your dishwasher cleans and sanitizes your dishes effectively.
Sears Washer: If your Sears washer is leaking, not spinning, or displaying error codes, it can be frustrating. Our technicians can identify the underlying cause, which may include a defective water inlet valve, worn-out belts, or a malfunctioning control board, and perform the necessary repairs to get your washer back in working order.
Sears Refrigerator: A malfunctioning refrigerator can lead to food spoilage and inconvenience. Whether your Sears refrigerator is not cooling, making strange noises, or experiencing temperature fluctuations, our skilled technicians can diagnose and resolve the issues promptly. Common culprits may include a faulty compressor, defective thermostat, or blocked vents.
Sears Dryer: Is your Sears dryer not drying clothes efficiently or producing unusual noises? Our technicians can inspect and repair components such as heating elements, thermostats, belts, and motors to ensure your dryer works effectively and efficiently, drying your clothes in no time.
Sears Range: If your Sears range is experiencing issues with the oven temperature, burners, or control panel, it can disrupt your cooking experience. Our experts can troubleshoot and fix problems, restoring your range's functionality and making meal preparation a breeze.
Don't let appliance problems disrupt your daily life. Contact Elite Sub-Zero Appliance Repair today to schedule a service appointment with our skilled Sears appliance repair technicians in New Jersey. With our expertise and dedication to customer satisfaction, you can trust us to get your Sears appliances back in optimal working condition!