Yes, They Think We Are Great!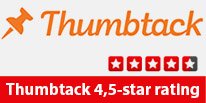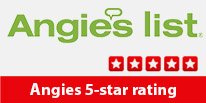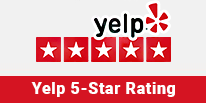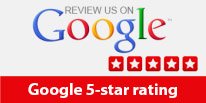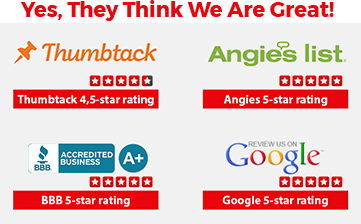 Asko Appliance Repair New Jersey
Welcome to Elite Sub-Zero Appliance Repair, your go-to authorized repair service for Asko appliances in New Jersey. If you're experiencing any issues with your Asko appliances, we have a team of skilled technicians ready to provide top-notch repair services to ensure your appliances are up and running in no time. With our expertise and commitment to customer satisfaction, we are the best choice for all your Asko appliance repair needs.
Why Choose Elite Sub-Zero Appliance Repair for Your Asko Appliance Repair Needs?
When it comes to repairing your Asko appliances, you need a reliable and experienced team to handle the job. Here's why you should choose us:
Expert Technicians: Our technicians are highly trained and have extensive experience in repairing Asko appliances. They stay up to date with the latest industry trends and techniques to provide the best possible service.
Convenient Service: We understand the importance of a functioning appliance in your daily life. That's why we offer prompt and convenient service, ensuring minimal disruption to your routine. Simply give us a call, and we'll schedule a visit at your earliest convenience.
Comprehensive Repairs: Our Asko appliance repair pros can handle a wide range of issues. Whether it's a faulty stove, dishwasher, washer, refrigerator, dryer, or range, we have the expertise to diagnose and fix the problem efficiently.
High-Quality Parts: We only use genuine Asko replacement parts to ensure the longevity and performance of your appliances. These parts are specifically designed to fit your Asko appliances perfectly, guaranteeing optimal functionality.
Exceptional Customer Service: At Elite Sub-Zero Appliance Repair, we prioritize customer satisfaction. Our friendly customer service team is available to address any concerns or answer any questions you may have throughout the repair process.
The Most Common Problems with Asko Appliances
Asko appliances are known for their durability and reliability. However, like any other appliance, they can develop issues over time. Here are some of the most common problems our customers encounter with their Asko appliances:
1. Stove Temperature Control Issues
One common problem with Asko stoves is inaccurate temperature control. Your stove may fail to reach the desired temperature or overheat, causing uneven cooking. This can be frustrating, especially when preparing meals that require precise temperature control.
Our technicians will thoroughly inspect your stove's temperature control mechanism, including the thermostat and heating elements. They will identify any faulty components and replace them if necessary. Once repaired, your Asko stove will provide accurate and consistent temperature control, ensuring perfectly cooked meals every time.
2. Dishwasher Drainage Problems
A malfunctioning dishwasher can disrupt your daily routine and leave you with a pile of dirty dishes. One common issue is poor drainage, which can result in standing water at the bottom of your dishwasher or improper cleaning of your dishes.
Our experts will inspect the dishwasher's drain pump, filter, and drainage system to identify the cause of the problem. They will clean or replace any clogged or damaged components to restore proper drainage. Say goodbye to standing water and hello to sparkling clean dishes with our Asko dishwasher repair service.
3. Washer Drum Agitation Failure
If your Asko washer fails to agitate or spins inconsistently, it can lead to poorly cleaned clothes. This problem is often caused by a malfunctioning motor, belt, or control board.
Our skilled technicians will carefully examine your washer's components to identify the root cause of the agitation failure. They will then repair or replace the faulty parts, ensuring your Asko washer functions optimally. You'll enjoy cleaner clothes and a laundry routine that runs smoothly.
These are just a few examples of the services we offer to resolve common problems with Asko appliances. Our team has the knowledge and expertise to tackle various issues, providing you with efficient and reliable solutions.
Don't let appliance problems disrupt your daily life. Contact Elite Sub-Zero Appliance Repair today for the best Asko appliance repair service in New Jersey. Our authorized technicians will handle your repairs with utmost professionalism, ensuring your Asko appliances work like new again.