Yes, They Think We Are Great!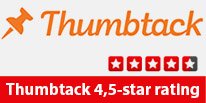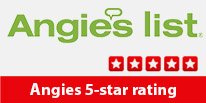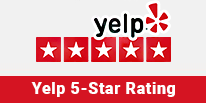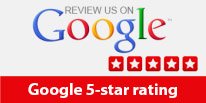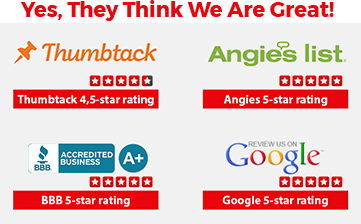 Frigidaire Appliance Repair New Jersey
Welcome to Elite Sub-Zero Appliance Repair, your trusted authorized service provider for Frigidaire appliance repair in New Jersey. If you're experiencing issues with your Frigidaire appliances, our skilled technicians are here to provide reliable and efficient solutions to get them back in optimal working condition.
Common Frigidaire Appliance Problems
Frigidaire appliances are known for their performance and durability. However, even the most reliable appliances can encounter issues over time. Here are some common problems that Frigidaire appliance owners often face:
Frigidaire stove not heating properly or experiencing temperature inconsistencies
Dishwasher not cleaning dishes effectively or having drainage problems
Washer not spinning or draining properly
Refrigerator not cooling or having issues with ice production
Dryer not heating or tumbling correctly
Range burners not igniting or knobs not functioning
At Elite Sub-Zero Appliance Repair, we understand the inconvenience these issues can cause. Our expert Frigidaire appliance repair service focuses on diagnosing the root cause of the problem and providing effective solutions to restore your Frigidaire appliances' functionality.
Professional Frigidaire Appliance Repair Services
Our team of skilled technicians specializes in Frigidaire appliance repair, offering comprehensive services for a wide range of Frigidaire appliances. We are committed to delivering exceptional results and ensuring customer satisfaction. Our services include:
Diagnosing and troubleshooting Frigidaire appliance problems
Repairing malfunctioning components in Frigidaire appliances
Replacing faulty parts, such as heating elements, motors, or control boards
Thorough cleaning and maintenance to optimize appliance performance
Providing expert advice on appliance care and maintenance
Whether it's a Frigidaire stove, dishwasher, washer, refrigerator, dryer, or range, our technicians have the expertise to handle various Frigidaire appliance models and deliver reliable repairs.
Causes and Solutions for Common Frigidaire Appliance Problems
Here are some common causes and potential solutions for the most common Frigidaire appliance problems:
1. Frigidaire Stove Not Heating Properly
Cause: Faulty heating elements or temperature sensors.
Solution: Our technicians will inspect the heating elements and temperature sensors, replacing any faulty parts to restore proper heating and temperature control.
2. Dishwasher Not Cleaning Dishes Effectively
Cause: Clogged spray arms, worn-out wash impellers, or malfunctioning detergent dispensers.
Solution: We will clean the spray arms, replace worn-out wash impellers, and repair or replace malfunctioning detergent dispensers to ensure your dishes come out clean and spotless.
3. Refrigerator Not Cooling or Having Ice Production Issues
Cause: Faulty condenser coils, evaporator fans, or ice maker components.
Solution: Our technicians will clean the condenser coils, repair or replace faulty evaporator fans, and troubleshoot the ice maker to restore proper cooling and ice production in your Frigidaire refrigerator.
Why Choose Our Frigidaire Appliance Repair Service
When it comes to Frigidaire appliance repair in New Jersey, Elite Sub-Zero Appliance Repair is your trusted choice. Here's why our customers rely on us for their Frigidaire appliance repair needs:
Expertise: Our technicians are experienced and highly trained in repairing Frigidaire appliances. They have in-depth knowledge of Frigidaire technology and understand the intricacies of these appliances.
Efficiency: We value your time and strive to complete repairs promptly. Our technicians arrive on schedule, equipped with the necessary tools and parts to efficiently diagnose and fix your Frigidaire appliances.
Quality Parts: We use genuine Frigidaire replacement parts to ensure optimal performance and durability of your appliances.
Customer Satisfaction: Your satisfaction is our top priority. We provide friendly and professional service, addressing your concerns and keeping you informed throughout the repair process.
Convenience: We offer flexible appointment scheduling to accommodate your busy lifestyle. Our goal is to make the repair process as convenient and hassle-free as possible.
When you need reliable Frigidaire appliance repair in New Jersey, trust Elite Sub-Zero Appliance Repair. Our experienced technicians have the skills and expertise to handle your Frigidaire appliance problems effectively. Contact us today to schedule a service call and get your Frigidaire appliances working like new again!