Yes, They Think We Are Great!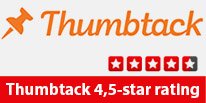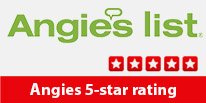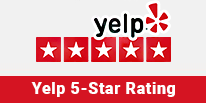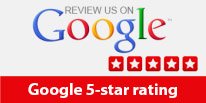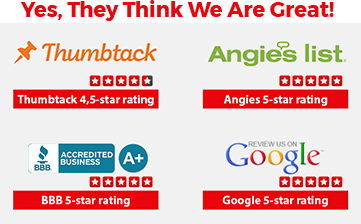 Hotpoint Appliance Repair New Jersey
Welcome to Elite Sub-Zero Appliance Repair, your trusted source for Hotpoint appliance repair in New Jersey. We understand the importance of having properly functioning appliances in your home. With our expert technicians and reliable service, we are here to provide top-quality repairs for your Hotpoint appliances, ensuring they continue to operate at their best.
Why Choose Elite Sub-Zero Appliance Repair?
Expert Technicians: Our skilled technicians specialize in Hotpoint appliance repair and have the knowledge and experience to handle a wide range of appliance issues.
Convenient Services: We offer prompt and convenient appliance repair services in New Jersey and the surrounding areas. We understand the urgency of your needs and strive to provide efficient repairs that fit your schedule.
Reliable Solutions: As a reputable repair service, we use only quality parts and follow industry best practices to ensure lasting repairs for your Hotpoint appliances.
Professionalism: We take pride in our professionalism and dedication to customer satisfaction. Our technicians are courteous, respectful, and committed to providing excellent service.
Customer Satisfaction: Your satisfaction is our priority. We strive to provide exceptional service and ensure that you are completely satisfied with the results of our repairs.
The Most Common Problems with Hotpoint Appliances
Hotpoint appliances are designed to make your life easier, but like any other appliances, they can encounter issues. Here are some of the most common problems our customers face:
1. Hotpoint Stove Repair
A malfunctioning Hotpoint stove can disrupt your cooking routine. Some common issues include:
Inconsistent heating or temperature fluctuations
Non-responsive burners or malfunctioning controls
Problems with the oven's heating element or ignition
Our expert technicians can diagnose and repair these stove issues, ensuring your cooking experience is hassle-free.
2. Hotpoint Dishwasher Repair
A faulty Hotpoint dishwasher can lead to inefficient cleaning and wasted time. Common problems include:
Inadequate cleaning or water drainage issues
Noisy operation or problems with the spray arm
Issues with the control panel or faulty sensors
Our skilled technicians can quickly identify the root cause of the problem and provide efficient repairs to restore the optimal performance of your Hotpoint dishwasher.
3. Hotpoint Washer Repair
A malfunctioning Hotpoint washer can disrupt your laundry routine. Common issues include:
Failure to start or complete cycles
Leaking water or drainage problems
Excessive vibration or unusual noises
Our dedicated technicians have the expertise to diagnose and repair these washer issues promptly, ensuring your laundry tasks run smoothly.
4. Hotpoint Refrigerator Repair
A malfunctioning Hotpoint refrigerator can compromise the freshness of your food. Common issues include:
Inadequate cooling or inconsistent temperature
Water leakage or ice maker problems
Unusual noises or faulty defrosting
Our skilled team understands the importance of a properly functioning refrigerator and can resolve these issues effectively, preventing any further inconvenience.
5. Hotpoint Dryer Repair
A malfunctioning Hotpoint dryer can leave your clothes damp and extend your laundry time. Common issues include:
Inadequate heating or failure to dry clothes completely
Noisy operation or drum not spinning
Overheating or issues with the airflow
Our experienced technicians can quickly diagnose and repair these dryer issues, ensuring your laundry is efficiently dried.
6. Hotpoint Range Repair
A malfunctioning Hotpoint range can hinder your cooking capabilities. Common issues include:
Malfunctioning burners or oven not heating
Control panel problems or error codes
Uneven baking or temperature calibration issues
Our skilled technicians specialize in Hotpoint range repairs, ensuring that you can enjoy hassle-free cooking once again.
Don't let appliance issues disrupt your daily routine. Contact Elite Sub-Zero Appliance Repair today to schedule an appointment with our expert Hotpoint repairman. Our technicians are just a call away, ready to provide the best Hotpoint appliance repair service in New Jersey and ensure your appliances continue to perform at their best!