Yes, They Think We Are Great!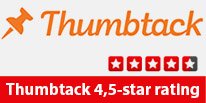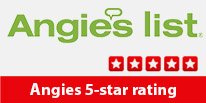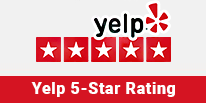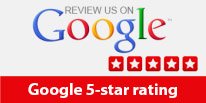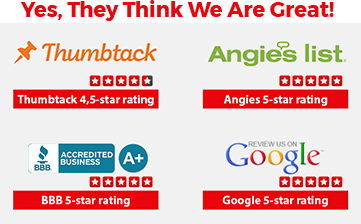 Amana Appliance Repair New Jersey
Reliable Amana Appliance Repair Service
Welcome to Elite Sub-Zero Appliance Repair, your trusted source for reliable Amana appliance repair in New Jersey. When your Amana appliances encounter issues, our team of skilled technicians is here to provide efficient and effective repair solutions. Whether it's a stove, dishwasher, washer, refrigerator, dryer, or range, we have the expertise to handle all types of Amana appliance repairs.
Why Choose Our Amana Appliance Repair Service?
Experienced Technicians: Our team consists of highly trained technicians who specialize in Amana appliance repair. They have the knowledge and expertise to diagnose and fix a wide range of issues.
Prompt Response: We understand the inconvenience of appliance breakdowns. That's why we prioritize quick response times, aiming to schedule a repair appointment at your earliest convenience.
Authorized Repair Service: As an authorized Amana appliance repair service, we have access to genuine Amana parts and follow manufacturer-approved repair procedures. This ensures that your appliances are repaired to the highest standards.
Convenient Service: Our technicians come to your location, saving you the hassle of transporting your heavy appliances to a repair shop. We strive to make the repair process as convenient as possible for you.
Comprehensive Repairs: From minor glitches to major malfunctions, we can handle it all. Our Amana appliance repair service covers a wide range of issues, ensuring that your appliances are restored to optimal functionality.
Common Problems with Amana Appliances
Amana appliances are known for their reliability and performance, but like any other appliances, they can experience problems over time. Here are some common issues that our technicians frequently handle:
1. Amana Stove Repair
A malfunctioning Amana stove can disrupt your cooking routine. Some common problems include:
Inconsistent heating
Ignition issues
Control panel malfunctions
Our skilled technicians will diagnose the underlying causes and provide effective repairs to ensure your Amana stove functions flawlessly.
2. Amana Dishwasher Repair
If your Amana dishwasher is not cleaning your dishes properly, it can be frustrating. Common issues include:
Inadequate water drainage
Water leakage
Failure to start
Our experts are experienced in Amana dishwasher repair and can quickly diagnose and resolve these issues, ensuring your dishwasher works efficiently again.
3. Amana Washer Repair
A malfunctioning Amana washer can disrupt your laundry routine. Common problems include:
Failure to spin
Water not draining
Excessive vibrations
Our skilled technicians will troubleshoot and repair your Amana washer, allowing you to get back to your laundry routine without any hassle.
These are just a few examples of the Amana appliance repair services we offer. Our experienced technicians can also handle Amana refrigerator repair, Amana dryer repair, and Amana range repair.
Don't let appliance problems disrupt your daily life. Contact Elite Sub-Zero Appliance Repair today to schedule a service call with our reliable Amana repairman. We're here to ensure that your Amana appliances operate efficiently and provide you with the performance and convenience you expect.