Yes, They Think We Are Great!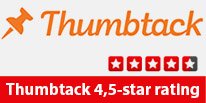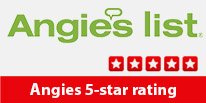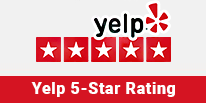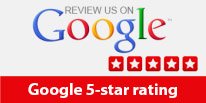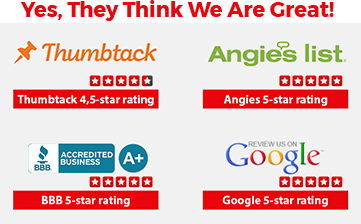 Bosch Appliance Repair New Jersey
Welcome to Elite Sub-Zero Appliance Repair, your trusted source for reliable Bosch appliance repair in New Jersey. Our skilled technicians are trained and authorized to provide top-notch repair services for all your Bosch appliances. Whether you need a Bosch stove repairman, Bosch dishwasher repair, Bosch washer repair, Bosch refrigerator repair, Bosch dryer repair, or Bosch range repair, we've got you covered.
Why Choose Elite Sub-Zero Appliance Repair?
When it comes to Bosch appliance repair in New Jersey, we are the go-to experts. Here's why customers prefer our services:
Experienced and Authorized Technicians: Our team of technicians is highly experienced in repairing Bosch appliances. They are factory-trained and authorized to ensure that your appliances receive the best care possible.
Prompt and Reliable Service: We understand the inconvenience of a broken appliance. That's why we prioritize prompt and reliable service to get your Bosch appliance up and running in no time.
Comprehensive Repair Solutions: Our skilled technicians have the expertise to diagnose and repair a wide range of issues with Bosch appliances. From malfunctioning controls to broken components, we have the solutions to restore your appliance's functionality.
High-Quality Parts: We only use genuine Bosch replacement parts to ensure the longevity and performance of your appliances. Using authentic parts helps maintain the integrity of your Bosch appliance and prevents further issues.
Convenient Scheduling: We offer flexible appointment options to accommodate your busy schedule. Simply give us a call or contact us online, and we'll find a convenient time to send one of our technicians to your doorstep.
Common Bosch Appliance Problems
Bosch appliances are known for their quality and reliability, but even the best appliances can experience issues over time. Here are some of the most common problems you may encounter:
1. Bosch Dishwasher Not Cleaning Properly
If your Bosch dishwasher is leaving dishes dirty or not cleaning them thoroughly, several factors could be at play. The likely causes include:
Clogged spray arms
Defective water inlet valve
Worn-out wash impeller
Malfunctioning circulation pump
Our Bosch dishwasher repair service can diagnose the specific cause of the problem and provide the necessary repairs or replacements to restore your dishwasher's cleaning performance.
2. Bosch Washer Not Spinning
A Bosch washer that refuses to spin can disrupt your laundry routine. Some potential causes of this issue include:
Broken drive belt
Malfunctioning motor control board
Defective door latch
Faulty motor brushes
Our expert technicians will thoroughly inspect your Bosch washer to identify the root cause and promptly fix the problem, allowing you to get back to your laundry tasks without further delay.
3. Bosch Refrigerator Not Cooling
A refrigerator that fails to cool properly can lead to spoiled food and inconvenience. If your Bosch refrigerator is experiencing cooling issues, potential culprits could include:
Dirty condenser coils
Faulty temperature control thermostat
Defective compressor
Blocked airflow due to food or ice buildup
Our skilled technicians have the knowledge and expertise to diagnose and resolve cooling problems with Bosch refrigerators, ensuring that your food stays fresh and your refrigerator operates efficiently.
These are just a few examples of the services we offer for Bosch appliance repair in New Jersey. Our technicians are trained to handle a wide range of issues with Bosch appliances, providing you with reliable solutions to get your appliances back in working order.
If you're experiencing any problems with your Bosch appliances, don't hesitate to contact Elite Sub-Zero Appliance Repair. Our dedicated team is ready to assist you and provide the best Bosch appliance repair service in New Jersey.